The mouth has many functions, not only to masticate (chew) and swallow food but also to protect us from various harmful substances outside our bodies. In addition, it is the organ possessing advanced functions, such as taste for savoring flavors and talking (language), both of which help us to maintain our quality of life (QOL)
Recently, research has revealed the close relationship between our oral environment and systemic health. For example, oral diseases such as periodontal disease and dental caries are known to exacerbate lifestyle diseases such as diabetes and myocardial infarction. Also, with the advent of an aging society, the problem of accelerated physical and mental function impairment due to the deterioration of oral function will increase. To top it off, the number of casualties from intractable diseases such as oral cancer is increasing every year, and it is an urgent matter that intractable oral diseases as well as innate cranial, facial and jaw deformities (malformation) become well known. That is to say, maintaining oral health and developing treatment methods for oral-related diseases is important for longer and healthier lives.
Movie
Our research activity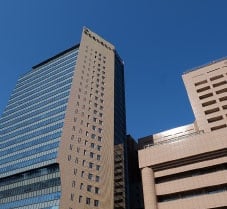 TMDU is participating in "Project for Promoting the Strengthening of Research Universities" founded by Ministry of Education, Culture, Sport, Science and Technology of Japan (MEXT).In 2013 TMDU was selected as research university (RU) as one of 22 universities and research institutions.
The aim of this program is to strengthen the research at TMDU by improving research environment for our researchers.
As a part of the program we have establishedUniversity Research Administration (URA) office
, and by obtaining well-trained personnel, improving the research environment, strengthening governance of president and promoting academic-industrial cooperation, we aim at becoming one of the top-100 universities in the world.
In order to strengthen the research at TMDU and create a world-class environment, our university created various common research facilities and advanced research centers: Research Center for Industry Alliances, Bioresource Research Center, Research Center for Medical and Dental Sciences, Center for Stem Cell and Regenerative Medicine, Center for Experimental Animals, Clinical Research Center, Life Science and Bioethics Research Center, Medical innovation Promotion Center and Center for Brain Integration Research.
Research promoting environment, established at Tokyo Medical and Dental University(TMDU), enables us to contribute to oral science by conducting various basic and clinical research in collaboration with Faculty of Medicine, Medical Research Institute and Institute of Biomaterial and Bioengineering. Detailed description of man projects can be found in the section"Project for Promoting Leading-edge Research in Oral Sciences".