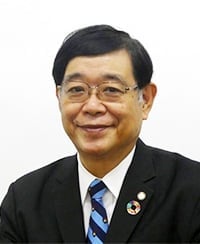 The School of Oral Health Care Sciences, Faculty of Dentistry, Tokyo Medical and Dental University (TMDU) consists of two majors: Oral Health Care Sciences and Oral Health Engineering.

The predecessor of this school was originally established in 1951 as the School for Dental Hygienists affiliated with the Faculty of Dentistry, and became a four-year university in 2004. At the time of graduation, eligibility requirements for the dental hygienist national examination and a bachelor's degree for oral health can be obtained. Interprofessional education is conducted, where dental hygiene students learn together with medical and dental students, to educate specialists who can participate in an interdisciplinary approach to health care, which is becoming increasingly important. After receiving instruction in basic knowledge and skills, students undergo practical training in medical institutions such as the dental and medical hospitals affiliated with our university. In addition, many overseas study opportunities and student international exchange programs enable students to gain the broader perspectives necessary for establishing decision-making skills either on their own or as part of a team.

The course for Oral Health Engineering was established in 2011. Its predecessor was the School for Dental Technicians, founded in 1952. Through this course, students become qualified to take the national examination for dental technicians and receive a bachelor's degree for oral health. These students learn a high degree of expertise and knowledge about the relationship between systemic and oral health, and master specialized skills. The mission of this course is to develop dental professionals capable of combining advanced engineering, science and technology to improve oral health, function and esthetics.

We hope that graduates from our school will become professionals who support and promote patient's health, well-being and increased quality of life from a global perspective.
Director, School of Oral Health Care Sciences
Hidekazu Takahashi