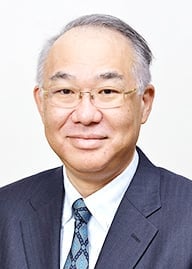 Founded in 1928, the Tokyo Medical and Dental University (TMDU), Faculty of Dentistry has a long-established reputation in training dental professionals. It is divided into two schools: the 6-year curricular School of Dentistry and the 4-year curricular School of Oral Health Care Sciences, with the latter being comprised of two courses, Oral Health Care Sciences and Oral Health Engineering. As a leading dental education and research institution in our country, we continue to train dental health care professionals capable of providing holistic care, taking future leadership roles, having scientific inquiry and problem solving skills, all with an international perspective.

With our well-equipped facilities and experienced faculty, TMDU provides a varied and fulfilling education. One of the examples is our "Medicine/Dentistry Integrated Undergraduate Curriculum"; as the name implies, it is a curriculum that integrates medical and dental education providing training for interprofessional collaboration, comprehensive medical/dental care, and necessary skills required by the times. We also put forth efforts to encourage growth of future dental researchers through our Research Project-based course (School of Dentistry) where students can participate in research activities at world-renowned research institutions and to cultivate research minds and problem-solving skills through Graduation Research projects (School of Oral Health Care Sciences).

In addition, the clinical training at our dental hospital, which is one of the largest in Japan, provides top-level Japanese practical clinical training, not to mention the chance to acquire knowledge and skills, and also offers great opportunities to nurture the humanity and communication skills necessary for dental professionals.

To top it off, international collaborations with over 50 affiliated overseas universities provide opportunities for students to participate in international programs every year and broaden their horizons gaining an international state of mind, enabling us to foster global leaders in the field of dentistry.

Our goal is to cultivate dental professionals who challenge new things, demonstrate leadership, and are professional in any era, while nurturing the wide range of culture and sensibility necessary in healthcare professionals. Those who can think and act at all times considering the patients' point of view, while having the knowledge, techniques and humanity to deal with the complexity of a super aging society, and the information gathering / analytic abilities, imagination, international perspective, problem-solving and communication skills to support people's health.
the Dean
Tetsuya Yoda